Profectus business management consultants offer a comprehensive array of services focused on helping printing and packaging organizations maximize their performance, effectiveness, productivity, customer relationships, value proposition, and profitability.
We accomplish this by providing our clients with extensive case-based knowledge, tools, insights, and training designed to solve problems, drive change, improve processes, reduce costs, implement best practices, enhance employee performance, and embrace technology.
We know the issues you face
For over 20 years, Profectus has been helping printing and packaging organizations solve problems involving all areas of an operation including sales and marketing, estimating, pricing, customer service, order entry, purchasing, inventory, production, costing, invoicing, accounting, and management information systems.
Profectus has contributed to the success of hundreds of small and large organizations throughout North America spanning all industry segments including commercial, digital, large format, packaging, folding carton, label, book, screen, sign, suppliers, industry associations, mailing, and in-plant operations.
Our firsthand exposure to hundreds of printing organizations and situations gives us the insight to quickly see into a situation and produce solutions for even the most challenging situations.
We have helped organizations:
Reduce cost, improve inefficiencies, and increase profits
Improve the cost effectiveness, efficiency, & throughput of their Order-To-Cash Cycle
Streamline workflow and eliminate non value-added activities, handoffs, steps, and costs
Engage and motivate employees to deliver greater commitment, involvement, and performance
Establish effective business measures, metrics, and performance management practices
Boost product quality, reduce spoilage, and improve reliability
Select, implement, and maximize the value of management information systems
Strengthen customer relationships and raise service to new levels
"Profectus is the industry's leading consultancy in best business practices and management information systems."
PerformanceRatios.com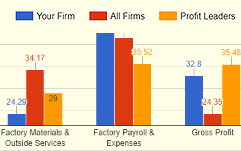 Key Analytics for the Printing and Packaging Industry. How do you compare?
Learn More..
CostRatesAdvisor.com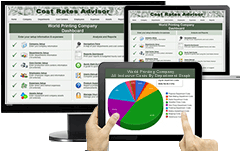 Budgeted Hourly Cost Rates Software for the Printing and Packaging Industry.
Learn More..